A Real World Case Study: Commercial Bus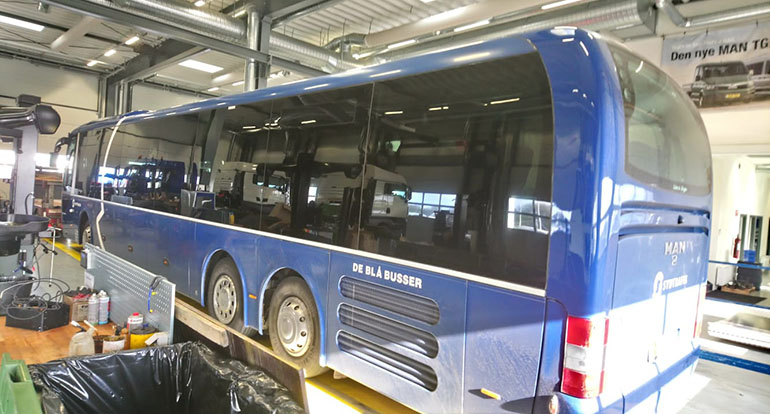 De Blå Busser achieve fantastic fuel savings while dramatically reducing the carbon footprint.
In 2018, we approached Jimmy from the "The Blue Buses" in Esbjerg to get a collaboration going. His conditions for starting such a collaboration were the following:
we could guarantee a significant annual reduction of the company's diesel consumption
that it was profitable to use our products
the use of workshop resources was unchanged when carrying out the Tec4 maintenance procedures
the use of Tec4's products could contribute positively to save the world environment by reducing the CO2 emissions from his fleet of buses.
NOW, MORE THAN ONE YEAR LATER: "MISSION ACCOMPLISHED" CAN BE COMPLETELY CONFIRMED
| | |
| --- | --- |
| | |
| Cost-effectiveness: (Product Cost / Fuel economy / 100.000km): | |
| Superseded the use of Super diesel to ordinary diesel: | |
| Average Reduced Emissions: | |
| | |
How Were These Results Achieved?
With our Tec4 products, we have cleaned all the chambers and moving parts of his engines to a condition similar to new ones, which means that the power is also (almost) as that of a new engine. Tec4 engine treatments are carried out in connection with already planned and routine oil changes whether they are carried out at home in your company's own workshop or outsourced to authorized workshops. The use of super diesel products such as SHELL V-Power Diesel is superfluous – why spend money on cleaning engines that are already clean?
My name is Jimmy Hansen and I am the owner and general manager of the bus company "The Blue Busses" in Esbjerg. I am responsible for a company with a fleet of 35 vehicles that includes 1 Scania, 10 MAN, 10 IRIS and 5 Zetra buses as well as a number of Mercedes Sprinters – we cover an average of 40,000km of mileage per week.
In 2019 I was contacted by Simon and Bjarne from Tec4 with the request to test their Tec4 "Diesel System Cleaner" and "Oil System Cleaner" products on some of our vehicles. I was extremely impressed with the results obtained after testing these products on our buses running a regular route between Esbjerg and Billund.
After 12 months of testing, the result obtained could be calculated at an average fuel saving per vehicle of about 5.06%, which when converted into Danish Kroner, results in very significant annual savings for our company. We now use Tec4's products on all our long-haul buses and can only recommend that other companies do the same.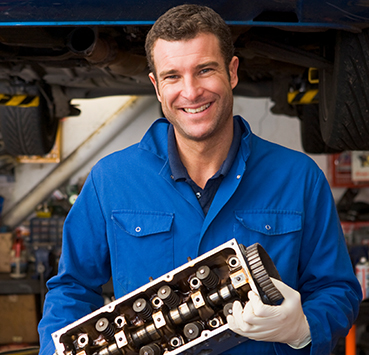 LAD Tec4
Hjælpe Dig Med At Opnå Lignende Resultater
Kontakt os i dag og find ud af hvordan vores professinelle og højeffektive produkter kan hjælpe dig:
SPAR BRÆNDSTOF
SPAR PENGE
FORBEDRE DIT MILJØ

VIL DU GERNE OPNÅ lignende resultater?​
Du er altid velkommen til at kontakte vores professionelle stab for at høre nærmere om hvordan Tec4s professionelle brændselsbesparende produkter kan hjælpe dig til:
SPARE BRÆNDSTOF
SPARE PENGE
FORBEDRE DIT MILJØ